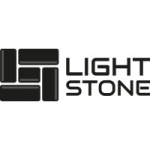 Lightstone Turkey Ltd, specializes in the processing, production and export of  Turkish natural stones. We have been in the industry for more than 5 years.  We mainly export travertine and marble which is broken down into mosaics, tiles, bricks, panels  and sets.

Light stone Turkey processes the stones collected from  all regions in Turkey. We employ an export oriented strategy in the production of the stones. More so, we use a more flexible approach to meet the requirements of our customers. Due to our experience, competitive prices, and team of experts, we really stand behind the quality of our products and services. Our valued customers have always given us numerous positive feedback. 

We will supply you the products according to your needs and demands by providing you close cooperation and 24/7 customer support at every step of the way after receıving your order until and after delivery of the products. We guarantee quality products, short and timely delivery and reliable packaging.