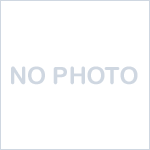 We Stone Master is India based stone company and are processor/exporter of Natural stone. We are team of professional who understand what customer needs is and trying to full fill those requirements in appropriate span of time with suitable price.

We Believe in "Supply of quality natural stone in best price"

We are exporting natural stone in form of slabs, tiles and blocks. Experienced in working with processing of thick slabs ( 2cm, 3cm to 10cm). Capable of taking big project orders and deliver in time.

Exporting to various countries over the globe and full filling the requirement with utmost quality and timely delivery.