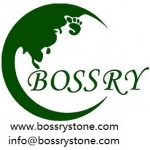 Xiamen Bossry Stone Co.,ltd is an export organization with years of experience in dealing in artificial quartz and natural stone products. Our factory, is located in World Stone Source Center Zone -- Shuitou Quanzhou of China.
Our major export to the USA, Poland, Spain, Greece, the Middle East, Singapore, the UK, Japan, Korea, etc.
The stone products we have include: granite tiles& slabs, marble, slate, cultured slate, sandstone, limestone, basalt, mosaics, paving stones, roofing tiles, cobbles, kerbstone in all kinds of stone fabrication, and outside Garden Project.
Welcome to send us your request!
whats app+86 13600930046
www.bossrystone.com
[email protected]