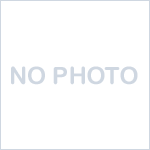 GOLDENBLOCK srl was established in 2007, when Sir Caucci Mario, Lovato Egidio and Lovato Stefano decided to pool together their know-how in the sector of extraction, processing and commercialization of marble. The aim was to create an entrepreneurial and ambitious project aimed at establishing a group which would excel in Italy and on the international market, specialised in the extraction of exclusively Italian materials and the direct sale of:

- ROMAN TRAVERTINE in all its different shades from Giallo Paglierino (Classic yellow) to Noce (Walnut) and Navona:
- GIALLO REALE from Rosato to Extra and Fiorito;
- ROSSO VERONA;
- GOLDENRIVER.



"We have been able to present out products into the international market thanks to our cooperation with leaders in the marble processing sector and architectural firms staffed by award-winning designers.
Today many buildings, monuments, villas and public spaces have been constructed using blocks which come from our quarries- we are particularly proud of that."

In 2010 our company was awarded the GOLD MEDAL for ECONOMIC PROGRESS of the Chamber of Commerce, Industry, Handicraft and Agriculture of Vicenza.

ROMAN TRAVERTINE
Extraction takes place directly in the Tivoli quarries of Rome.
The extractive, industrial and productive structures are of modern conception and are a result of important investments aimed at optimizing the entrepreneurial activity.